Here's a freebie! This is the brick stitch bead graph for the mini panda charm using Miyuki Delica seed beads. You can buy the beads at your favorite craft shop or online.
The supplies I used include:
FireLine Braided Bead Thread 6lb Crystal Clear
Miyuki Delica 11/o Seed Beads:
Chart #:1 DB-10 Black (Count:43)
Chart #:2 DB-200 Opaque Chalk White (Count:40)
Chart #:3 DB-246 Lined Crystal/Dark Pink (Count:4)
The finished panda will look like this except that I changed the foot pad color. Experiment with the colors too! I also added a loop and closed jump ring to the top of the beadwork. The pandas are available at my Etsy shop,
Bead Crumbs
.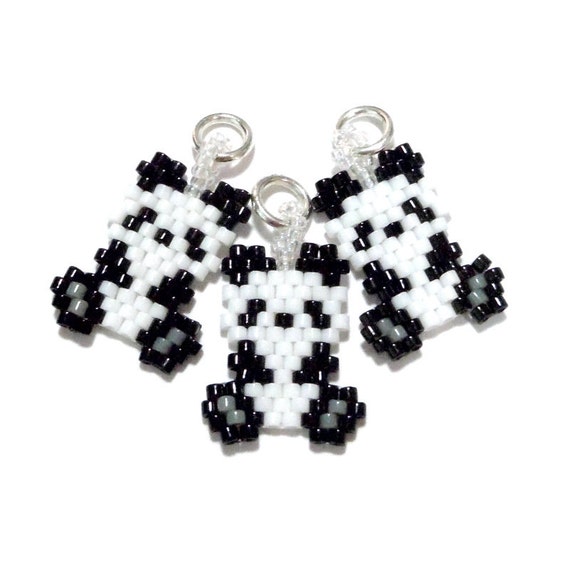 Have Fun!
Please note that this pattern is an original Bead Crumbs design. You are not allowed to copy, reproduce, share, alter or sell this pattern. If selling your completed beadwork from this pattern, please credit the design to Bead Crumbs, www.BeadCrumbsHawaii.com.
Delica (TM) is a registered trademark of Miyuki Co. Ltd.
Bead Graph is made using the Bead Tool software.