"Every time you smile at someone, it is an action of love, a gift to that person, a beautiful thing."
~Mother Theresa
Thank you so much for sharing you smile with me!
Crazy little Love birds
Stephanie
Creations by Shirl
Shirl
ChatterBlossom
Jamie
2 just B you
Kim
thistlebear
Jennifer
...and a belated Thank You to
SassySashadoxie
for including me in your
"Stripes and Stars"
Treasury.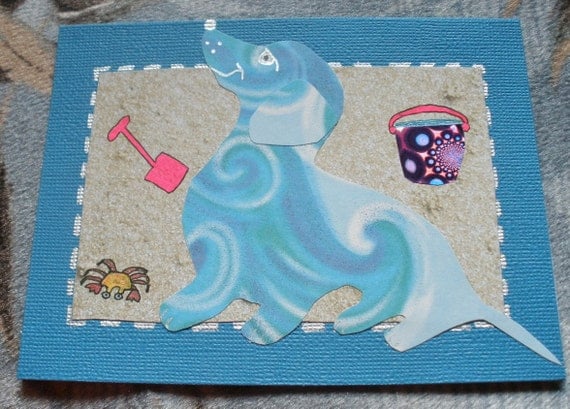 Water Beach Doxie Dachshund Card
by SassySashadoxie
Have a wonderful Friday and a great weekend!
*****
"I LOVE YOUR SMILE" list : Comments are tallied each week by one of those fancy-schmancy blog apps (on the side bar) and on Fridays, I link up to the top 5 commentors. Although I don't list everyone, I do appreciate all of you so thank you, thank you everyone for your support. I hope you leave a comment and come back soon!
I'm tallying up your comments (June - August). The top smiley commentor will receive a goody! Check out where you rank on the side bar...
Tweet #HandmadeCute